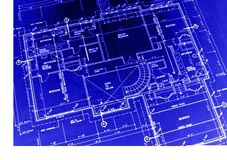 Learn about our full line of metal trim, welded wire and extruded aluminum products. Call us about our manufacturing service that takes your creative design concepts to reality.
For over 60 years, Stockton Products has offered architects a full line of lathing and plastering accessories to meet the challenges and opportunities presented by creative architecture.
The welded truss design of the finest galvanized wire builds into the structure a superior strength, while affording easy alignment and application over stucco netting. The end result assures solid reinforcement, with mechanical bond and a straight line on the arris, canopies, balconies and corners. Many of our welded wire products are available in stainless steel. For high humidity environments, you can specify stainless with total confidence.
Our complementary line of metal products also enjoys great popularity and acceptance because our unmatched variety of metal trim meets requirements both from an aesthetic and functional perspective. Also available upon request and to assist with delivering the quality and creativity you seek are custom shapes, curved radius, soldered intersections and corners. Many of our metal trim products can also be ordered in zinc, copper, stainless steel and aluminum which can add to both an improved and aesthetic element.
Our special line of moisture management metal products have delivered highly satisfactory performance. These one and two-piece products offer design features that mitigate the concern of moisture penetration in a horizontal condition. Matching factory miter-cut, solid soldered inside and outside corners are available for most profiles, giving you absolute moisture management confidence throughout the entire installation.
A third product category is our full line of extruded aluminum offering standard & custom reveal moldings for stucco & drywall. Innovative design applications, custom shapes, curving and custom fabrication are available as are a choice of finishes including Clear Anodized, Alodine/Chem-Film, Kynar Paint and Color Anodized.
For confidence in structural integrity and adherence to your creative purposes, specify Stockton Products.
Alec Wroblewski
JJAG Sales - Arizona, Nevada (South of Tonopah), New Mexico
480-513-8731
480-513-8732
602-561-0895
Brad Moulton
Southern California (Select Customers)
951-780-1579
951-288-4152
Brian Fee
Northern California
RD Gatherum
LeakTech - Utah, Colorado, Wyoming, Idaho, North Dakota, South Dakota and Montana
801-266-2858
801-261-1920
801-633-1745
Larry Lucero
El Paso, Del Rio, Laredo, McAllen, Brownsville, Corpus Christi, San Antonio and the general areas of West and Southwest Texas.
210-259-3322

Bill Wren
WWrenco - Austin, Dallas, Houston and the general areas of North, Northeast, Northwest Texas and Oklahoma.
972-347-2330
469-503-0905
Gary Chenier
Steel & Security Sales, Inc - Florida, Georgia, Alabama, Mississippi, Louisiana
Tom Hardy
Thomas B. Hardy & Associates - Michigan, Ohio, West Virginia
440-963-7773
440-963-7774
216-272-1489
John Doherty
Thomas B. Hardy & Associates - Michigan, Ohio, West Virginia
George Anderson
Delaware, Maryland, Virginia, Washington DC
410-357-4860
410-357-4671
410-357-4768
Ed Prentiss
Architectural Product Sales - Washington, Oregon, Idaho, and British Columbia
360-334-1830

Ben Gavin
Gavin Associates, Inc. - Massachusetts, Connecticut, Rhode Island, New Hampshire, Maine, Vermont, New York (New York City, Albany & Buffalo), New Jersey & Pennsylvania
Mr. Kitti Tangprom
KT Global Supply & Services LDT - Thailand, Philippines, Indonesia, Malaysia, Vietnam, Australia, Singapore, China, Myanmar and Laos
+66 38 068 088
+66 38 734 793
+66 86 557 7511
Ms. Jaruwan Jinasen
KT Global Supply & Services LDT - Thailand, Philippines, Indonesia, Malaysia, Vietnam, Australia, Singapore, China, Myanmar and Laos
+66 38 068 088
+66 38 734 793
+66 86 557 7511
Jill Wroblewski
JJAG Sales - Arizona, Nevada (South of Tonopah), New Mexico
480-513-8731
480-513-8732
602-741-6574